A Personal Perspective, by Donna Jo King
March 14th, 1996
The following is the text of a speech given by Donna Jo King at the inauguration of the new range of the Newberg Rifle & Pistol Club, or representitives of the Oregon Department of Fish and Wildlife and local press.

---
During W.W.II there was a Newberg unit of the Oregon State Guard. They were trained for emergency defense of the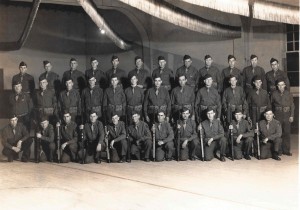 home front in the absence of regular troops who were fighting overseas. After the war, out of this group of men, several decided that they would like to continue with their marksmanship for fun and competition.
They formed theNewberg Rifle & Pistol Club in 1948. They joined up with the National Rifle Association for their standard regulations, then affiliated with the Civilian Marksmanship Department so that they could get some rifles on loan to train juniors.
You'll understand my family's involvement in this program when I explain that my Father was a charter member of that club.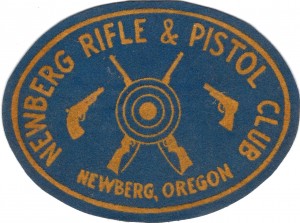 So, for 48 years the Newberg Rifle & Pistol Club has promoted shooting sports and has always trained juniors.
Being a 4-H family, as soon as they added marksmanship to their curriculum, we affiliated with them too. As soon as Hunter Ed became mandatory for everyone under 18, we provided volunteer instructors.
Our backstops were located in a few places over the years. First they were in the old Fernwood Grange on Wilsonville Road, then in the basement of Edwards School. Next we moved them to the filbert warehouse at Hay's Nut Co. on Rex Hill.
In the '60s Daddy built a new garage at home and it just happened to be long enough to accomodate a 50ft range and our backstops.
Well, well!
In 1971 we were again in need of a place to shoot. the backstops were moved into the Gibbs School gymnasium, and Gibbs Community Club picked up the sponsorship of the gun club. They were chartered in 1955 to improve the community. They gave new life to the Newberg Rifle & Pistol Club and its junior division. Now we are a combination of the two clubs.
In the absense of my father, I have brought along his retired shooting jacket, as a symbol of dedication to what our goals have been in the past and will remain, at present, and into the future.
Donna Jo King